How Thoughtless.
Just what I've never wanted, a toe ring.
There's a good reason why certain things aren't on our wishlists. Because probably, it's something we don't want/like/need.
For me, toe-rings are about as annoying as having a piece of sock lint wedged between the toes.. and last time I saw an anklet was 1987.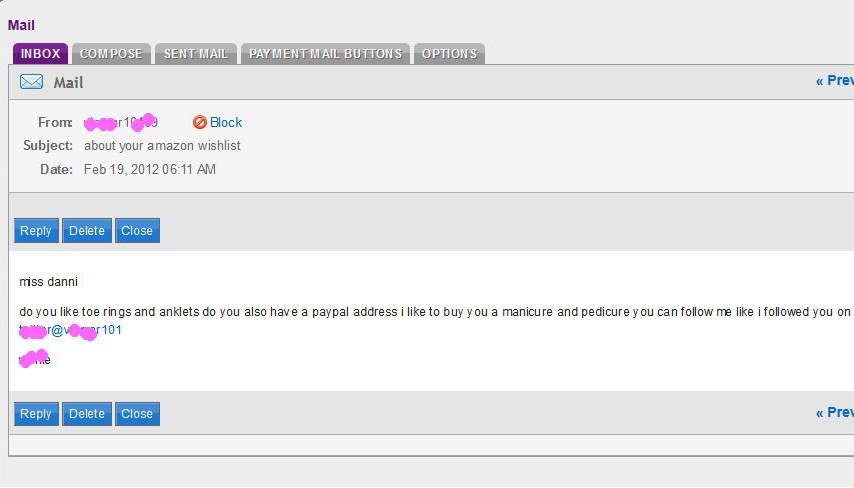 No. I hate toerings and anklets. I'll spend that manicure money on flea repellant & biscuits for my dog. ;) but, like all the other dommes I'll let you think I went for that mani/pedi. Like I told the nine other guys this past week. If only I had nine sets of hands & feet …
Pay Pal– oh right they're so welcoming to adult related transactions. Because paying via Niteflirt just doesn't work for ya – and it's much easier to reverse charges over at Pooh-pal.
share the ♥