Update
Update 12/2014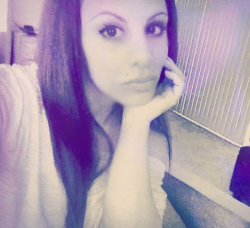 No no don't get excited .. I didn't die. I felt like popping in here to say hey and also that I had a BLAST with this gig (most of the time). Met some of the coolest people on the planet and have a plethora of colorful memories — good, bad and somewhat in-between. The take-away.. learning just about everything needed  to know about life, abnormal psychology, technology & the internet .. oh and  that I make an attractive she-hulk IMO.  Anywho .. so I've been M.I.A. for a wee bit ..Not sure if you've ever heard the term " dark night of the soul"… ( Google it if curious ) well that's where I've been the past 2 years. Just finished the world tour…or am I finished?  I did not like it, could not escape it, nor explain that peculiar place. Hard to describe – not depression but more like shit-on-top-of-shit. So I withdrew because let's face it, nobody wants to be around a crises a minute person. But if you've been there I'm sure you're nodding in agreement. Stuck in limbo. The trees may wish for quiet, but the wind will not subside.
If someone should have a fetish for fussy chicks in orthopedic espadrilles, do give me a holler.
Throughout the years I've stumbled across handfuls of message boards where I  was being censured —  she is so damn weird, quirky, intense and anti-social. What a pig! She's a horrible person. Maybe I am. And maybe you are too. We think we make the picture hang straight on our wall, by telling our neighbor that all of his are crooked. Know what I'm sayin'?  I'll let you in on a little secret. I have Aspergers –no not Ass Burgers ( Aspergers aka the Geek syndrome). I never divulged that big FAT foible. But SURPRISE! I'm a dork just like y'all – only I have bigger tits and a better ass ;]
I've been freelancing as a web designer/developer and have since started my own web design biz. So I guess I've moved on … for the time being.  I make swell looking websites with a focus on UX and SEO.  I will not link to my site from here, but will share if asked.. you know how unforgiving search engines can be about back-links from websites in" bad neighborhoods" .. silly.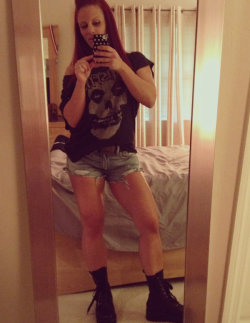 Anyhow, I must admit that life as a muscle-princess-brat-girl is far more thrilling than *free*lancing … especially with looong gaps in between projects – I find myself saying, "hmm – I wonder what the fetish folk are up to?" … " let's edit those there clips in the archives"… " I miss the girlssss"…
I still maintain this site and *try* to keep in touch, I will take a NF call here-and-there or at times will sell my stanky old gym socks to loyal foot bois for thrills and giggles. And I still have some un-edited clips left in archives — to edit..or not to edit?
PS- …  yes, I know I have a poop-ton of unread emails from this site's contact page.