Schmoes vs. Fans
My long winded back-story & cranky rant
( more like a long-wided word salad)
One less thing on my bucket list accomplished. I did a bodybuilding competition. Though winning wasn't my objective ( sounds counterproductive huh ?) I did win first and overall. Yay for that. I half back from competing for resons I will get into later in in this entry, but the process in itself has taught me a lot.
Mostly, I took a  financial blow  competing in bodybuilding. I do not like something so time sucking that it cuts into my ability to earn money. Yet the leaner i have become during the contest prep the more there was a demand for my content. Excessive training doesn't mesh with with workaholism. But I stuck it out to see where the journey would take me and what's to be learned of it.
Not like I stopped earning money, I still took in income ( though less than normal) from cam, Niteflirt and Ebanned. Suffice to say, bodybuilding is mentally, physically and financially draining. And to think female bodybuilding is dying sport, I have anecdotal evidence as to why that may be. There's no money in competing.
It's a thankless sport left for truly passionate (which I am not) or completely crazy (which is questionable).
The athlete committees fawn all over buxom blonde bikini competitors that have replaced and left FBB's in the dust. Only pro competitors have a chance at earning a teensy-tiny little fraction of monetary prize that male competitors receive. The women's prize amount btw is laughable, and barely covers airfare to get to the damn show. It's a slap in the face working equally hard – if not harder than their male counterparts. Meanwhile the men take home upwards and over six figures, contracts with supplement companies and idolized like rock stars.Yet, many of the women juggle jobs, the sport and still cannot make ends meet. So they get by and support their passion (and feed your fetish) by doing webcam, FBB porn, and muscle fetish clips.
The take-away, male chauvinism is alive and well within the sport of female bodybuilding. I'm not comfortable with that.
I am Me. She is Mz Devious. Do not confuse the two.
I am a control freak. I'm also a visionary, creative, lifelong dreamer and outside-box-thinker.
I gave birth to the brain-child that is Mz Devious the muscle-brat. I couldn't fathom leaving 'her' in the hands of some person who doesn't share the same vision as me. Mz Devious was a blend of Princess Danni the brat-girl domme + muscular girl next door. That's how I wanted it. I did not want my real world persona dragged into this role. My domme gal-pals don't have to worry about this, and I didn't really worry about it too much when starting up Sexy Flex ( now Devious Muscle ) Because it's not a huge concern for the brat-girl scene . They don't have schmoes. Any follower digging up TMI on the girl is considered a STALKER. When they ( rarely) do encounter privacy leaks, it's cleaned up from the web rather quick.  I got the shit-end of the deal in the "princess-brat-girl-domme scene", *spoiler alert*  a  scene made up of very intelligent, creative, workaholic female-prenuers  that run their entire show. From learning to code websites, clean hacked/defaced websites ( because we seem to be a target ) edit videos, study metrics, SEO, photography and  ligthing , legalities, copyright laws, multitasking and dealing with non-stop trolls.  All while making it look so effortless.  The femdom gals I know work at this 7 days a week 15 hours a day. I cannot say the same for many FBB's. Oh cool, they workout at a gym and diet. So do I. So do a lot of people. Then they outsource much of their web-work to someone else – losing full control of the direction of the "brand".
Yeah it's a brand. A majority of the FBB's are athletes who make clips.  So yeah I feel that I have a little more to be angered about when my content is pirated, and personal name slaughtered online. The 'easy-breezy' lifestyle is part of the schtick.  I May not be the best video editor, webmaster, photographer, blogger, or bodybuilder but I've taught myself as best as possible . I'm proud of the fact that despite lost sleep, neglected spouse & friendships, it's all managed by one person. ME. Danielle. Mz Devious is the brand. I should note that my clip studio's early-on success is what kept me motivated to stick-around, yet I had a premonition that it wouldn't last.
Privacy, Name Droppers and the WHO WHO WHO is that's, of the FBB Schmoe Scene
Public Disclosure of Private Facts:
When a webmaster has been personally informed ( after sending a polite email to the forum operator/site owner to please remove my name and use the alias instead for personal privacy related issues) yet ignore my requests –  it's a disregard to my personal privacy and choice to use a pseudonym. Some site owners are cool with this and kindly oblige  –  others agree,  then resort to posting ( hocked content) tagged with my real name. I joined Myspace in it's early days ( 2004 ) I used a nickname.  I didn't use my full name – and joined Facebook to keep in touch with old classmates and  distant relatives. I made sure it was private, only adding family, friends, old schoolmates and people I personally knew.  Soon after venturing into this industry, the nosy little fbb loving fella's still  managed to find me.  I locked shit private, yet hundreds of friend requests kept coming .. so I added a message, " I only add people that I personally know" even used a nickname similar to" Jane Doe". Then I discovered through a schmoe forum( full of my photos, clips, etc .. )  – that my personal Facebook page was linked it's frustrating to see such disregard for peoples privacy.  I created a Fan page hoping that would keep shit at bay. But my cousins  found it and liked it thinking they were being supportive ..So I deleted it.  And I'm unique to this issue. Most FBB entertainers were well known athletes first. I held back from competing for a long time as a way of protecting my name.
Moving along.
There's a few muscle "fans" out there in FBB fetish land who get this, and respect it. Thank you guys. I wouldn't call your wives, kids or leave you out there vulnerable on the internet exposing your secrets & fetishes. What if that dream job comes along, you'd like to get hired and interview for the position. chances are the employer will plunk your name into Google & consult search engines for backgrounds like oh … Porn, arrests, social media, photographic evidence of moments of sheer drunken jackassery. That stuff shows up FIRST.
Connecting my name onto the web in correlation with adult content, and my alias ( because you all do that ..but Her real name is( aka ) makes me pretty much unemployable for the rest of my life. Meanwhile, in femdom land ( where I was prior to being ravaged by horny, clueless schmoes) the dommes names & privacy respected, and mostly all are employable in the outside world.
Unless you have a grasp for latent semantic indexing, keywords, and how search engines crawl & index – please don't argue. And the argument of " that's the risk you take " or " it's not that big a' deal" does not hold water in this case. But that's a whole 'Nother blog entry.
Schmoes are on another level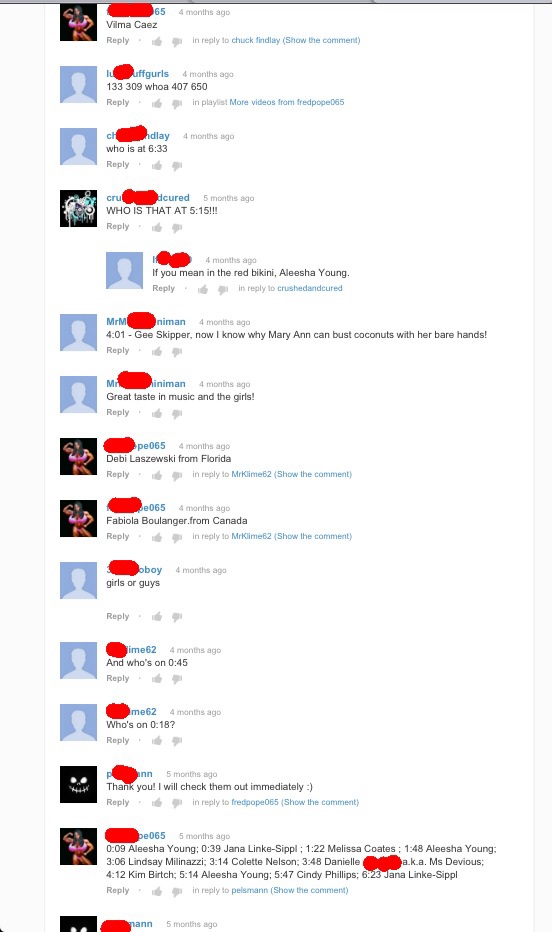 My definition of a schmoe, is one who is unhealthily obsessed with and fetishizes female bodybuilders . Not all FBB fan-boys are considered schmoes ( though often considered guilty by association) .

A fan is supportive. A fan respects boundaries and make their contributions to a sport as well as an adult fetish niche that is slowly dying  (due to the careless acts of schmoe-ness ).  I do not consider these men "schmoes". My true fans understand this is my business and the only reason I am here – they respect that as well as my privacy, those are the guys I respect and consider my fans.
Schmoes are a pariah and do not get it. Right-click & save every photo of a muscular woman, teen gymnast, heck even an eight year old ballerina if she has abs . Anything they can freely   collect and hoard on the web, in order to  feed their fetish.   Schmoes have stalker tendencies, and not only collect photos, but categorize their collections by name, rank and social security number ( well maybe not that ). These fellas study and know every last detail  about the woman of their muscle loving desire, right down to the amount of daily bowel movements, full legal name ( aliases do not work well with these individuals ) The need real info to dig up facebook pages, competition stats, and anything else to help locate and zero in on these poor gals. This behavior is unique to them, as I've not encountered it with the FemDom guys, foot fetishists, ballbusting connoisseurs etc. Anywhere else on the planet this would be considered stalking.
Schmoes feel otherwise. They have a sense of entitlement. They are easily angered with boundaries, privacy ( private facebook pages and photobucket albums are especially tempting ) Try and defend yourself against one is a losing battle, as they take a stance of entitlement. Call you a bitch, selfish, snobby and rude. How dare you. I am a fan.
Myself and my family have dealt with more crap than you could imagine at the hands of schmoey behavior.
Go to any porn tube site – never do you see fans commenting " who is that?" No what's her real name? Where's she from? Nah. They're just happy to see Miss Misty Mittens in all her bukkake jizz covered & naked glory. Nobody is making ridiculous public requests for enough data to show up at her house uninvited because they're a fan.
Recently, my mothers and my own personal Facebook page was hacked into, 1300 photos in total were slurped out in a mad dash and posted to schmoes photo sites, with little regard for my personal space and privacy. Private memories left up for critique – bride dancing with her dad ( look at that tricep she should get bigger ) – Photos of my family, wedding, teenage cousins anything that had even a glimpse of a bicep, calf muscle heck even an elbow posted EVERYWHERE schmoes like to congregate. Yahoo groups, porn sites, gay bars etc.
Schmoes communicate using a select handful of words and phrases.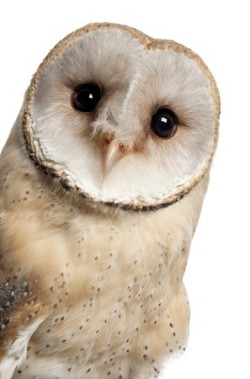 They sound like a bunch of owls. Who … Who .. Who is that? What is her name? Who is she .. no who who who is it – her real name ? what is her real name where is she from –stats I need them how big is she?" … "her name is ( violation of privacy )"
So where has that placed me? More bullshit to deal with.
We film clips as a way to supply the huge demand in a such a narrow niche, this makes them happy, but still it's not enough to quell their need for female muscle jack-off material.
No, to these fellas the clips should be free for the taking, entitled because they're "fans" saying things such as, " we owe it to the fans because without them we'd be off the radar."
I don't owe anything to anyone.  This is my job. Because it pays me well, yet not enough to deal with the ever growing avalanche of schmoe bull-crap. Yes I like to workout, lift heavy shit,  but I did not put myself online to win over fans and gain mainstream popularity.
Still, it is unavoidable, most are unaware of how violating their behavior is and once made aware completely change their mind and views. Those are the smart ones.
 However the mindset of some of these guys who "stalk" pirate and jack off to the Fbb's , proclaim undying love to that woman.. yet fail to support their endeavors. Free for the taking.  You ladies should "be proud of your sexy muscular bodies and want to share it  ..  especially with your fans "

Fuck  that. Now I'm not saying I want to be paid for every stinking thing I do, however many dudes claim that I am rude to my fans. Uhm, again.. Mz Devious didn't open shop for stalkers who feel entitled because they've jumped on to the fan bandwagon, admire my look or my style.
That's awesome and I appreciate the love, but never feel someone owes you shit simply because you "like them". Fans understand this.