slut steven
Slutty Steven: What an attention whore.
Here's our favorite dress up human atm machine, panty wearing, attention whore slut steven. He's back and modeling his lingerie for everyone and anyone who cares to look .  In this photo , it appears that steven and his paunchy midriff are wearing  My Victoria's Secret bra ( I paid $ 40 for it..he paid $80 ) what a bargain. His mustache compliments the delicate ruffle and frill of the dainty shorts he has stuffed his pale, flat old ass into.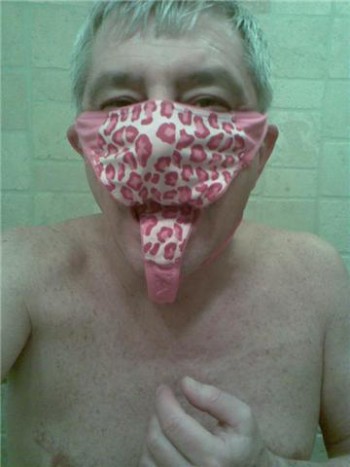 This is the scariest thing I've seen in a long time.
Admittedly so, he never bores me with all the photos of his unusual antics.