Uh Vegas
First time that I've been to Las Vegas and not seen the sun. The weather was lovely – I was too busy to enjoy it.
Which is fine. We worked hard during the day and partied hard at night. Ok .. we didn't really party that hard. Most nights we were too tired, and just vegged out in the casino to enjoy some "people watching".  If you're into that sorta thing, Vegas is the best place to take it all in.
Going to the skybox at the Palms Hotel for a  private party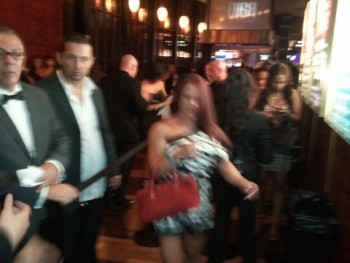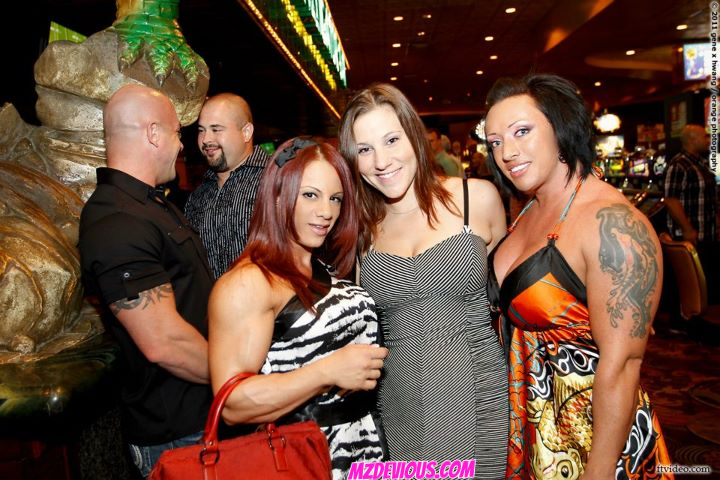 with Princess Meggerz and Mz TKO aka Miss "muscle" Marie
Personal highlight of the evening, being told by people in the industry who've been around three times as long, managing sites way bigger than Devious Muscle tell me ( and Meggy was a witness to this )
 You put out some of the best content in our market, you set the trends and standards and others follow your lead.
Well thank you! I'm flattered to hear that.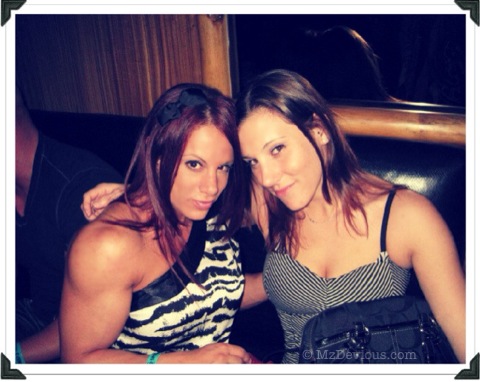 I did  plenty of shoots for my sites and for other sites too , which I am not too sure I will be doing anymore in the future. The hourly pay rate is nice, but I prefer owning all of my content , seems to pay off better in the long-run.
I take that back —   I LOVE shooting with my one of my  favorite FBB's Annie Rivieccio. How crazy, years ago I was a fan never imagined that one day I'd be shooting videos alongside her.   She's a legend, class act and one of the coolest muscle ladies.
We shot some amazing content on Sunday for both of our c4s studios, wait until I release some of the clips ! We worked damn hard that day, cannot wait to look at the footage when I get home !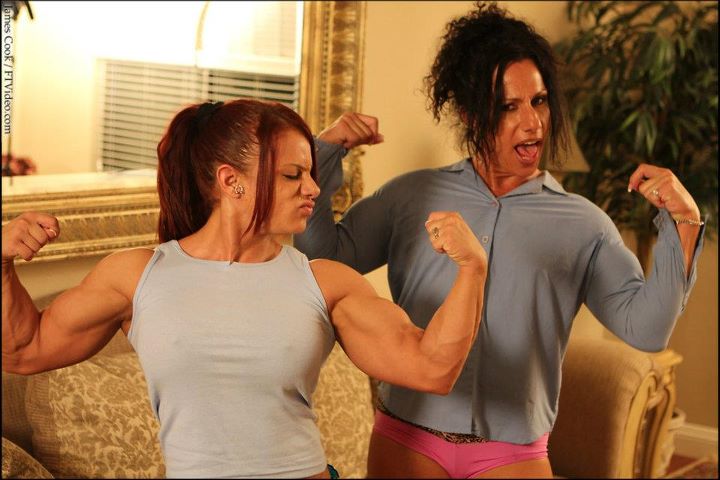 I love Katka Kyptova!  She's such a muscle cutie.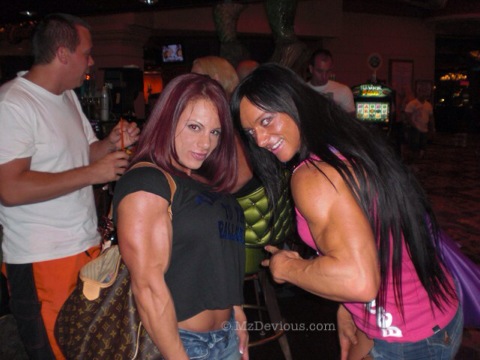 with my friend Marie ( Mz TKO )  at the Alligator Bar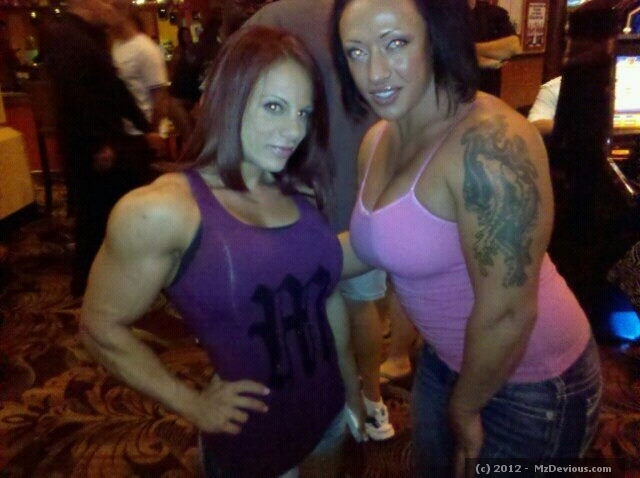 I really enjoyed Olympia Weekend. My only gripe being the Host Hotel. The good; it was conveniently located, the food was great, loose slot machines  ( Meggerz hit a few times )
The bad; it's so dated and musty — next year I'll pack my own blanket and fluffy towels.
I'm packing up and getting ready to head to the airport soon. Meggerz just left to head over there now, we booked on different airlines but so ironic that we both land at 10 pm tonight at the same airport.  So, I know you're reading this  see ya later Meggy, let's hit up McDonald's tonight k?