First Place
Flexing with my  FBB gal-pal & posing coach Sherri. Oh and I should mention that she's the current Florida state overall Womens Bodybuilding champion. Go Sherri !!
The Recap
The experience was a good one. Experienced a few passing moments of temporary insanity, along the course of this journey. Weighed in at 114 lbs just made it into light weights ( down from 118 at 2 days out )
The competition  is over, won some hardware ( first in lightweight and the overall )  Meggerz came to cheer me on and I spent the weekend as a black woman.  That was nice.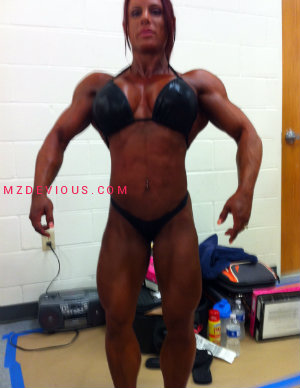 Covered in Nutella 3 coats of industrial strength spray tan and Pam cooking oil.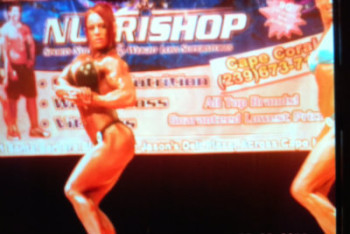 I need to go and eat everything that's not moving or poisonous now.
Catch ya later.