I Love Ebanned – New Sock Auction
Ebanned will always be my favorite fetish hangout.
Fun times, crazy mo-fo's,  legendary auctions and memorable moments of jackassery. It's comfortably familiar – like being in the company of an old friend. Ya dig?
Visit my sock slave auction – and go bid NOW!
Description :
I've been wearing these well worn gym socks so long that I will have to peel them from my feet when it comes time to send them to you. These socks have been with Me FOREVER – possibly longer than five years. I wear them to bed, around the house, in my sweaty boots & gym shoes. Steeped to perfection in my hot sweaty footwear.
Will you be the lucky sock sniffer to win these nasty gals? I could only imagine the things you would do with MY dirty old socks;
 make out with them
 wear them as a dick warmer
 sock puppet companion
 aromatherapy
… the possibilities are limitless.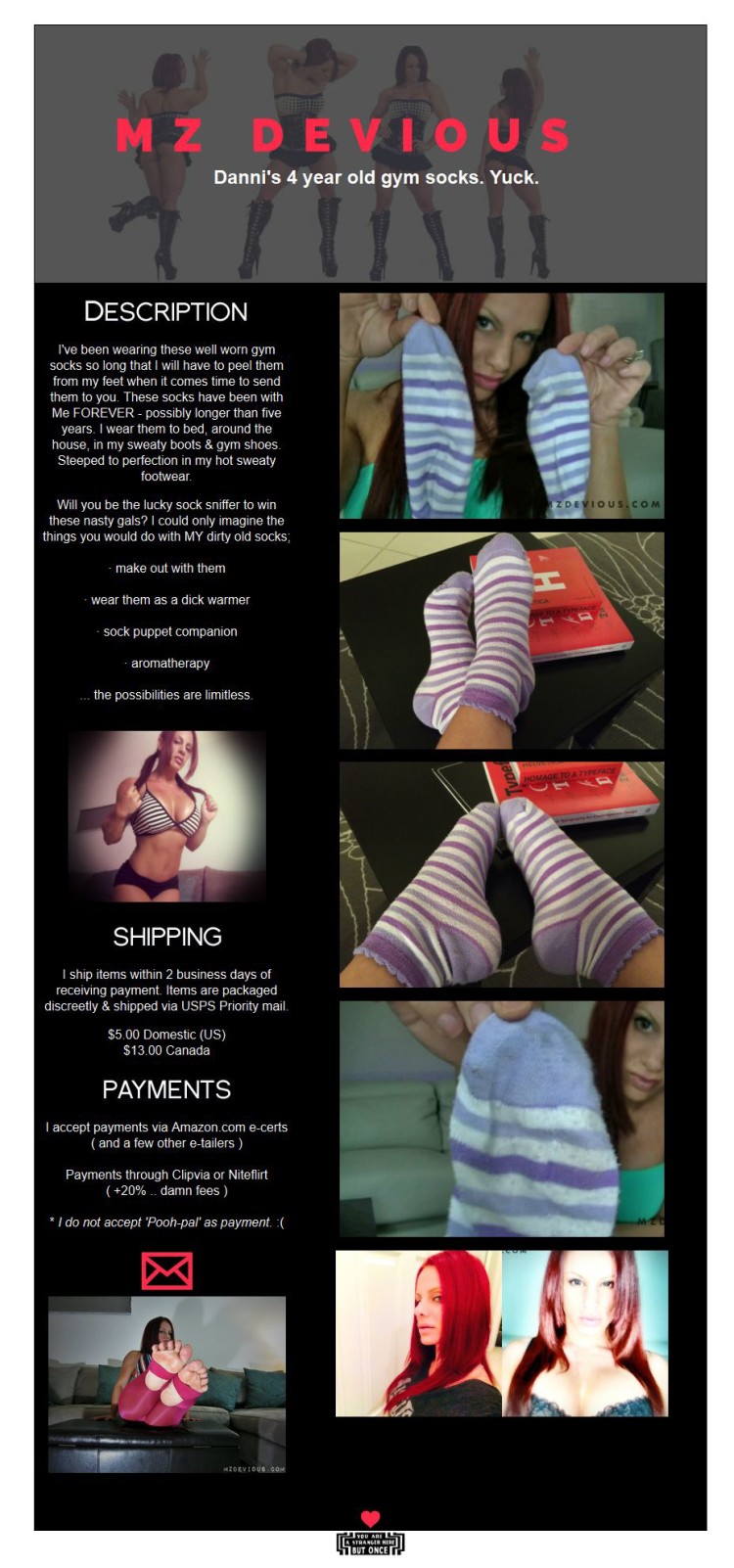 A few throwback pics from Ebanned – ( external links .. )
2012
2009- This footboy ( and one of my first & most loyal ebanned bidders ) was in toe-jam heaven when he discovered  I was vacationing in his hometown.