Spoiled for My Birthday
It's almost my Birthday — time for Prezzies!
… and birthday cash-rape niteflirt tributes!  Damn my birthday is nine days away – meanwhile I've been spoiled all month. It's a Birth-month celebration. My bois are spoiling me rotten.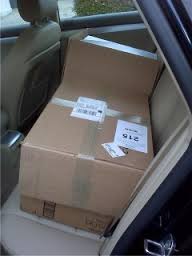 My BIRTHDAY PRESENTS arrived from niggiepiggie!! I just came back from picking them up at UPS.
He sent me the most beautiful $1200 Prada bag ( yes it's a real one ). I am in love with it.
Along with Michael Kors suede boots, Monokuro Boo calculator ( I like SanrioX ) and Dolce & Gabbana watch

My prada bag & calculator – oh stopped for coffee on the way home from UPS lol that's not one of my gifts.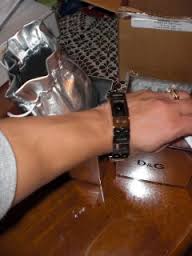 You know what time it is?
Time to buy some more clips ↓
and
Hit up Niteflirt, I'll be taking calls later