Sissy Sherri the DP Champ
Another nauseating moment with sissy sherri via Niteflirt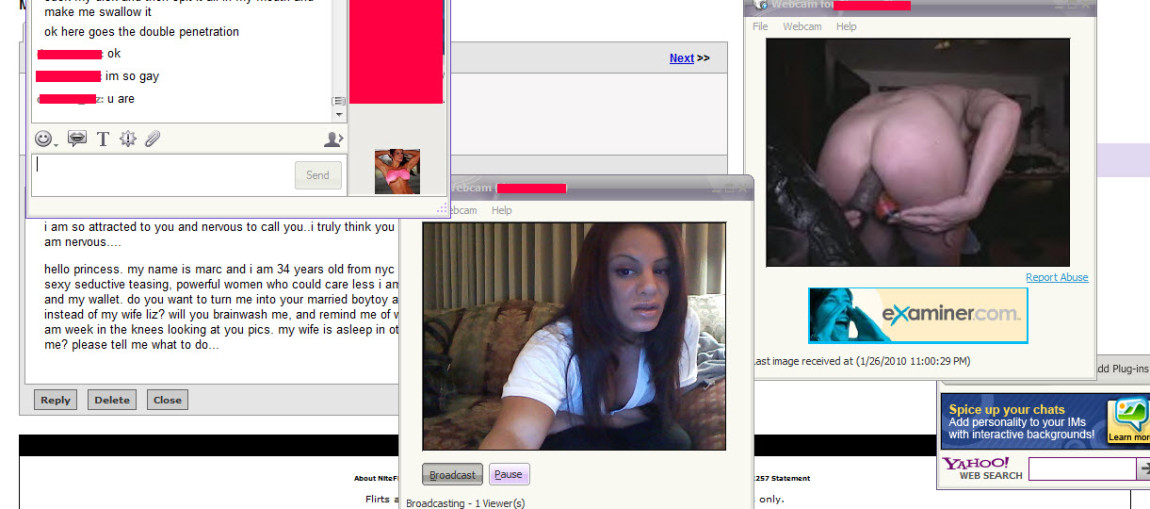 Should I share the sordid details of what went down during this weeks phone/cam session with sissy sherri? Or is it obvious, judging by the look on my face that I threw up in my mouth .. a little.  Meet sissy sherri, the latest sideshow act to find it's way to my Niteflirt phone lines.

What can't this sissy boy cram up his her ass ? It reminds me of a p0rn0 version of the circus clown car. It would also work to her advantage  if she ever was to take a side-gig as a drug mule.

For the grand finale – a light dusting of poo crumbs made their way to the floor and the computer chair and even a little on her foot and well it's been nice sherri but I've got to go. My ass hurts from watching your performance.